About fake devices in aesthetic medicine!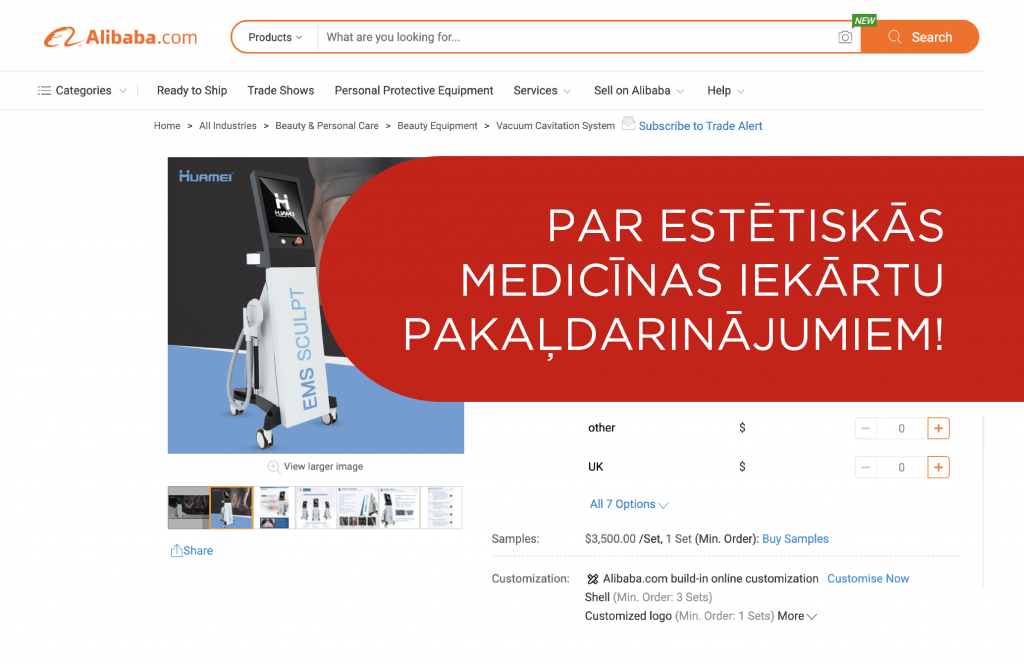 Fake aesthetic medicine devices of unknown origin have appeared in the Latvian market of cosmetology services – not only the design of the device, but also the logo and name have been forged.   The beauty parlours offer expensive procedures and promise the identical effect which is provided by original technologies. 
We can mention an example of the body sculpting procedure – myostimulation using the impact of an electromagnetic field.  Due to this procedure, you can significantly increase muscle mass and reduce the fat layer in a short time and without effort, moreover, the procedure reduces diastasis – separation the recti muscles (observed particularly after childbirth).  However, when using fake devices for procedures, the cost of which is 40 times lower than that of the original, there will be no result. At best, you can get the "butterfly" electrostimulation effect that was once advertised on TV, paying the price as for a high quality procedure. Anti-Aging Institute, clinic of Veselības centrs 4, is the only clinic in Latvia where such a procedure is performed using the EMSculpt myostimulation device manufactured by BTL, the leader in the field of solutions for aesthetic medicine.
The quality and efficiency of the device is proven by two important factors:
EMSculpt is an FDA (US Food and Drug Administration) acknowledged hardware technology. Compliance with the FDA standards is a guarantee of world-class quality;
EMSculpt has been awarded the CE quality mark to ensure it meets European medical device standards. 
Doubtful devices forged in China do not have such designations, or the designations are fake.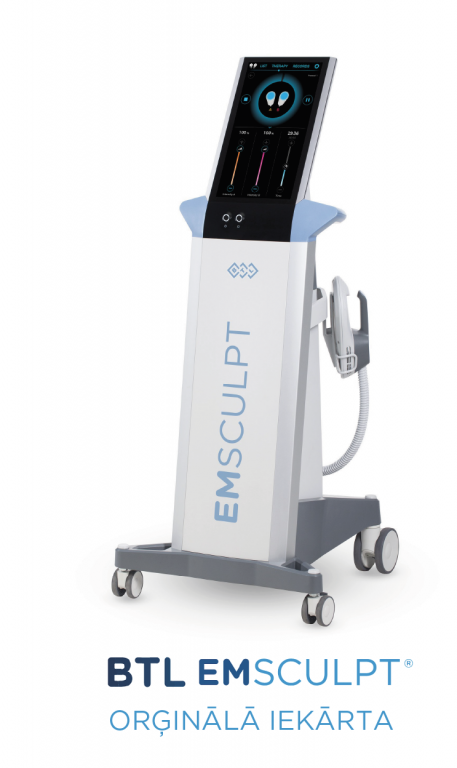 For the second year in a row, a campaign has been carried out in Latvia against the illegal provision of cosmetic services, urging society to assess the specialists' qualifications, the place where the services are provided and suspicious pricing policy. We would like to add to this call a warning about the use of dubious technologies. Be on the alert in the age of technology – check the origin of the device before undergoing new procedures that are called sensational.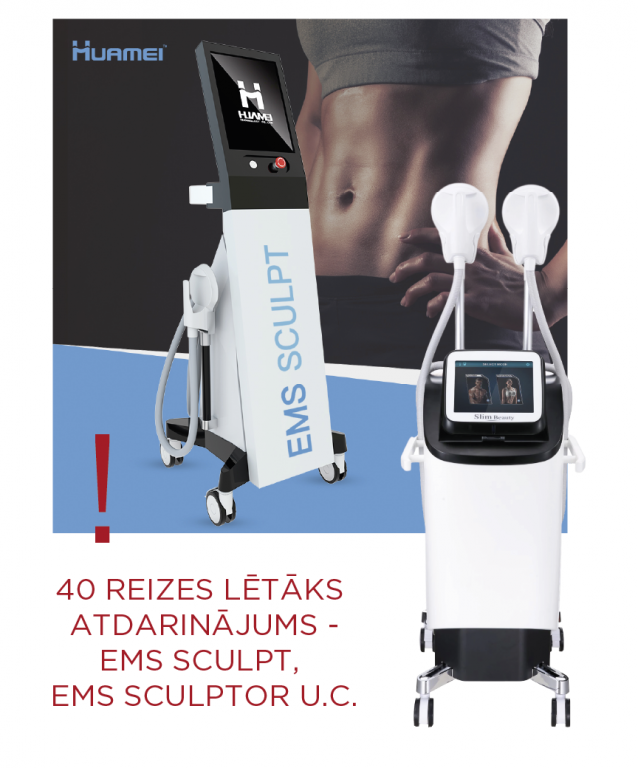 Beware of imitations:  www.alibaba.com
Check the service provider: www.vi.gov.lv