Sports Massage - Useful for Everyone
Sports massage relieves muscle tension, reduces the risk of trauma and strains, improves blood and lymph circulation. Sports massage is a merger of several massage techniques, which is adapted to particular muscle groups and physical activities of the customer (running, lifting, swimming, rowing, etc.). This type of massage is suitable for athletes, as well as people, whose daily life does not involve intensive physical activities. Sports massage helps to prepare for increased physical load and to recover after that (massage promotes faster elimination of lactic acid), as well as it is an indispensable component of high-quality rehabilitation after various trauma and can be used for preventive purposes. Warming up and stretching of the muscles, as well as the maintenance of joint mobility occurs during the massage.
Sports massage helps:
In the event of extensive physical loads (sports, work) – a feeling of lightness appears after the massage, energy level increases, flexibility improves, and pain is reduced.
To reduce the risk of trauma, like in the event of a warm-up, the sports massage helps muscles, tendons and joints to perform movements at optimum motion amplitude, thus reducing the risk of strains and other typical trauma.
To reduce pain – the massage promotes the healing of the scar tissue and relieves pain in traumatised parts of the body. 
To relax and concentrate – the massage reduces stress, increases concentration capacity and alertness.
To recover after physical load - the massage promotes faster elimination of the lactic acid that accumulates after increased physical loads.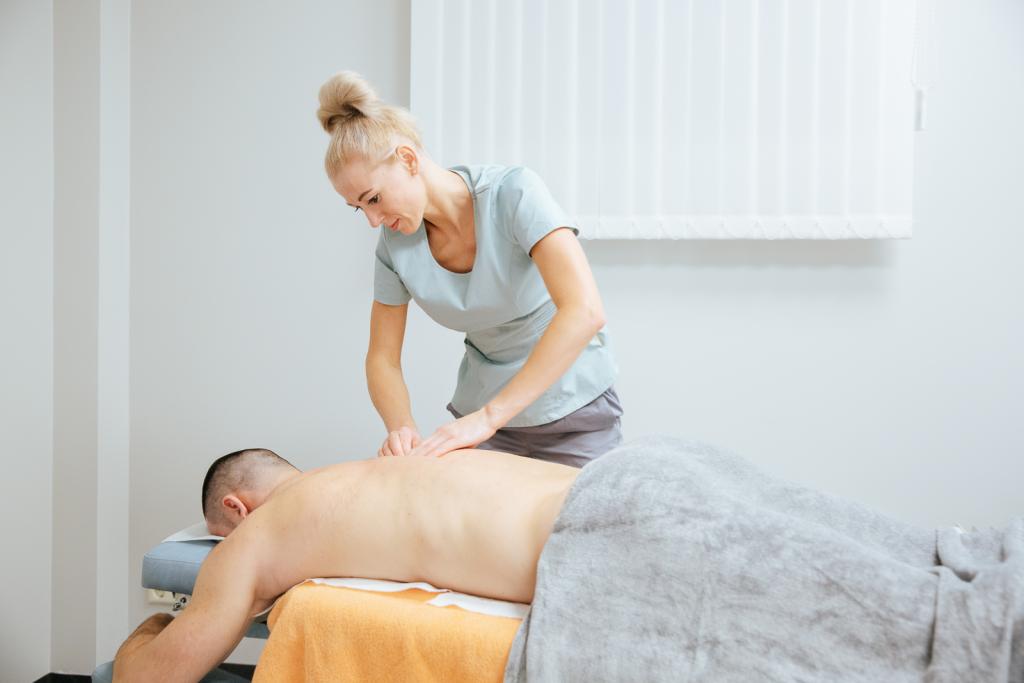 Get rid of winter rigidity and daily tension at Anti-Aging institute!
Therapeutic massage, sports massage and therapeutic taping is performed by highly qualified and professional specialist Olga Šķetiņa. We accept adults and children from infantry (with the referral of a physician), pregnant women (with the referral of a gynaecologist), patients with oncological diseases (with the referral of a physician).

Appointments and additional information
Tel.: (+371) 25418181
E-mail: info@antiaging.lv
Address: 18 Baznīcas Street, Riga