Smooth skin without cellulite and fatty deposits with ONDA technology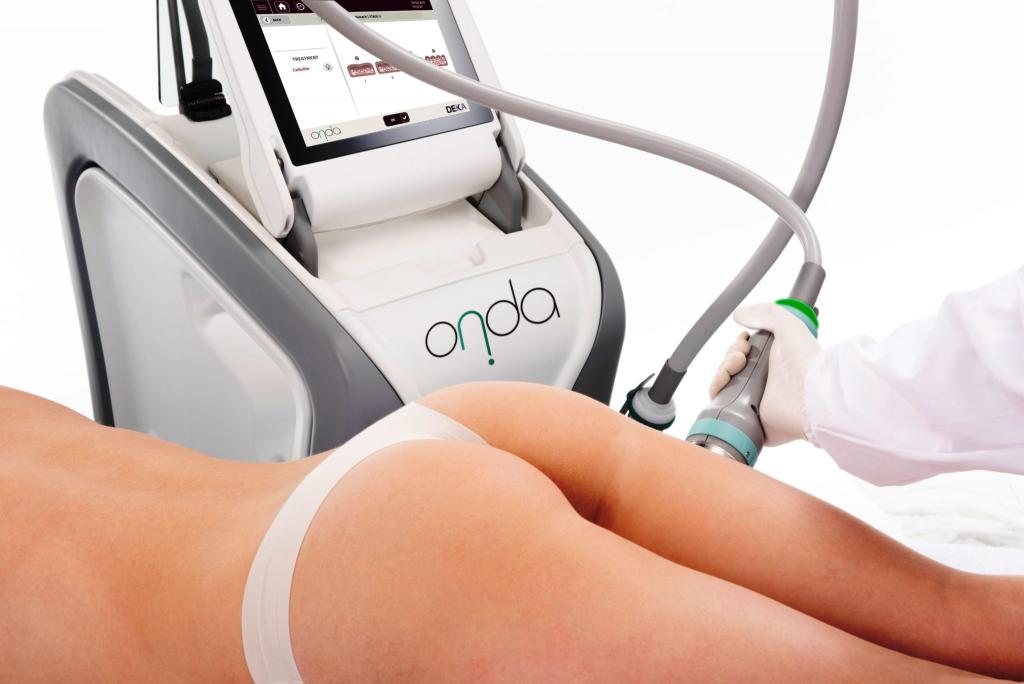 ONDA microwave technology (DEKA, Italy) is a new and effective solution in the fight against loose skin, cellulite and local fat deposits. It is the only body sculpting system that uses patented Coolwaves® technology – special 2.45 Hz microwaves that selectively target fat cells up to 1.2 cm deep, without affecting the surrounding tissue, to reduce local fat deposits in a safe and non-invasive way. 
ONDA system is applied: 
for skin toning (incl. neck area, loose arm skin);
The system contributes to the contraction of existing collagen fibres and the synthesis of new collagen, making the skin toned and firm. The technology is also suitable for mature skin, which requires special care to restore its tone and elasticity – the treatment gives a noticeable effect in a relatively short period of time.  
to reduce cellulite and the "orange peel" effect;
Microwaves affect the connective tissue that lies between the chambers (lobules) of the fat cells that form cellulite.
to reduce local fat deposits.
The membranes of the subcutaneous fat cells are destroyed during the treatment.  The contents of the cells are gradually removed from the body as a result of metabolic processes.
Areas of impact: upper legs, hips, abdomen, buttocks, upper arms, knees, armpits, neck.
Smart applicators – guaranteed safety, efficiency and comfort
The patented ONDA applicators are specially designed to emit Coolwaves® in a specific way, concentrating energy only where it is needed (subcutaneous fat) without affecting the surrounding tissue. The effect of the microwaves produces heat during the treatment. The cooling system built into the applicators cools the skin, reduces redness and makes the treatment as comfortable as possible.
The function of each applicator differs:
Deep – for local fat deposits;
Shallow – for cellulite, skin tone and subcutaneous fat.
The ergonomic handles of the device are designed for optimum effectiveness and control for different body areas.
Maximum energy for maximum result 
80% of the Coolwaves® energy specifically targets the fat cells. Only 20% of the heat energy affects the surface of the skin and, due to the cooling system, does not cause any discomfort.
Duration of the course:
The duration of the course of treatments and the interval between treatments is individual – it depends on the issue being treated and the areas to be treated. The average length of the course is 2-3 treatments.
The effect of the treatment is formed gradually, creating a natural and lasting aesthetic improvement.
A winning combination:
For long-lasting results, it is recommended to combine ONDA treatments with other aesthetic body treatments – lymphatic drainage, vacuum massage, hydrotherapy, wrapping treatments, and a healthy lifestyle.