Lymphodrainage is the basic procedure for the commencement of anti-cellulite therapy and body shape modelling and correction course. The procedure is recommended for people, who frequently travel by air, stand on their feet for long periods of time in their daily life, have sedentary lifestyle, have had problems of the veins of their legs or are recovering after trauma or severe diseases.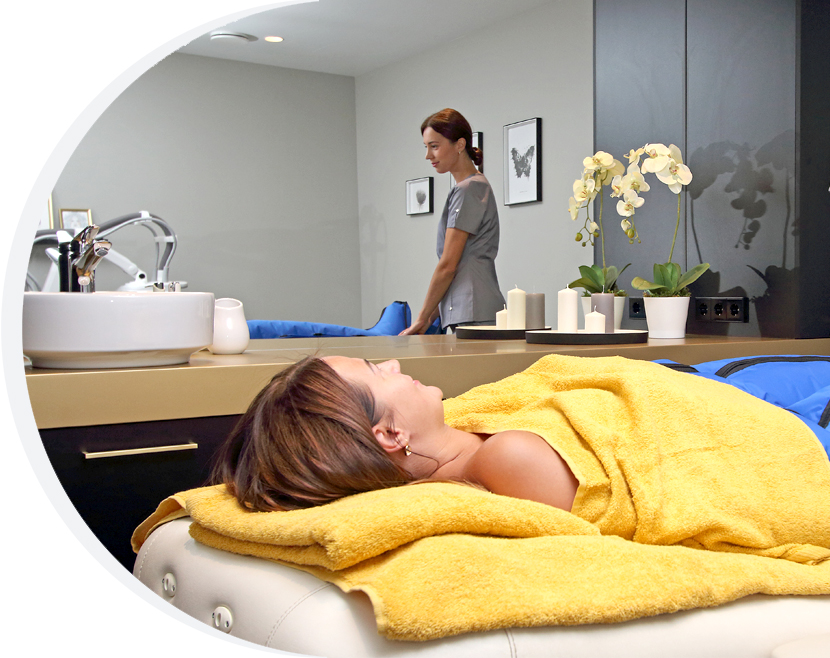 Benefits:
Improved circulation of the blood and lymph;
Increased metabolism;
Improved skin and muscle tone;
The oedema is reduced;
Fatigue is reduced;
Relaxation;
Reduced body mass.
Limitations for the performance of the procedure:
Cardiovascular diseases (high blood pressure);
Inflammatory processes in the veins or arteries;
Varicose veins/ thrombosis;
Local skin infections;
Oncological diseases.
Procedures:
Mechanic lymphodrainage (I) of the upper body;
Mechanic lymphodrainage (I) of the upper body with the referral of a physician;
Body wrapping (leg) (I) and mechanic lymphodrainage.