The bioimpedance method is used to measure the structure of body mass and to analyse proportions of the body. Body mass measurements are performed under supervision of a certified nutritionist or a specialist of body aesthetics; the gathered data are analysed and recommendations for improving appearance and health are provided.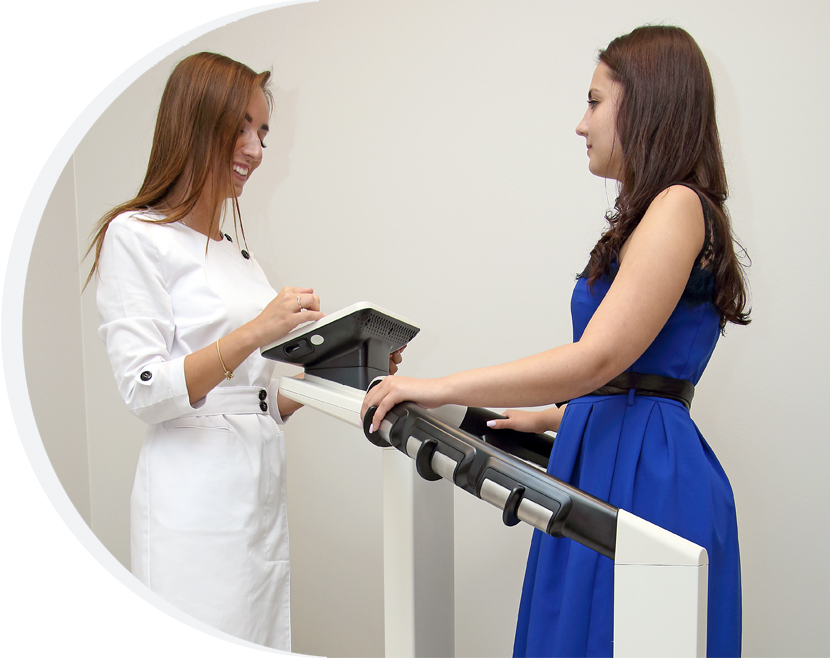 It is recommended to take the examination on an empty stomach during the first half of the day or at least three hours after the last meal. The measurements are not recommended, if you have consumed a lot of liquid beforehand.
It's prohibited to use bioimpedance scales, if you:
have a cardiac pacemaker;
have bone fixations – plates, screws, staples or metal prostheses.