Vacuum massage - classical cup vacuum massage of the stomach, hips or the entire body
Thanks to the development of technology, this classical procedure is effectively used nowadays. The basic principle of the procedure – the change in pressure affects soft tissue. Vacuum massage improves skin tone, promotes formation of the connective tissue and improves lymph circulation. The procedure is suitable in rehabilitation period after plastic surgery of the body (liposuction and abdominoplasty), as well as in the event of tense muscles and leg oedema.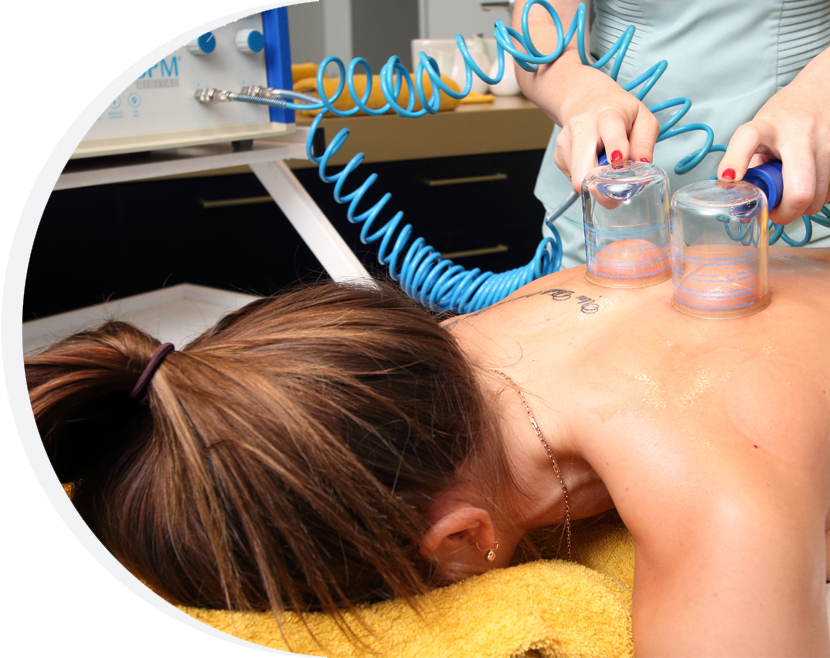 Benefits:
Improved skin tone;
Improved circulation of the blood and lymph;
Reduced subcutaneous fat layer;
Reduction of cellulite and oedema.
Limitations for the performance of the procedure:
Varicose veins/ thrombosis;
Open wounds;
Local skin infections;
Oncological diseases.