Global eyecon intensive rejuvenating procedure for the eye area
Global eyecon procedure for the eye area with professional cosmetics from Mesoestetic reduces wrinkles and mimic wrinkles, removes bags and dark circles under the eyes, as well as lifts sagging upper eyelids: 
- maximum therapeutic effectiveness
- minimally invasive solution
- high-quality preparations
The procedure is recommended for solving the following aesthetic problems:
- mimic, dry wrinkles
- dark circles
- sagging upper eyelid
- bags under the eyes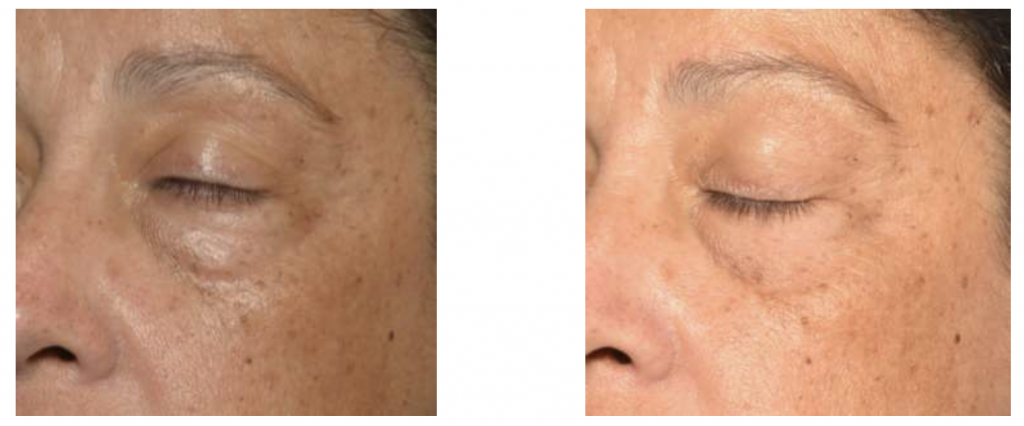 Procedure:
Global eyecon periocular exfoliation against aging and signs of fatigue. Its composition provides depigmentation and anti-aging effect.
Global eyecon periocular cocktail – with the help of a microneedle device (mesopen), a preparation against aging and signs of fatigue is injected into the skin. Exfoliation and mesopen procedures alternate on a weekly basis!
Crystal fiber mask for the skin around the eyes – depigmentation, moisturizing and fatigue-reducing effect.

Restrictions for performing the procedure:
- pregnancy
- breastfeeding period
- oncological diseases
- fever
- skin diseases
- wounds in the area to be treated