Mesoeclat procedure for immediate rejuvenation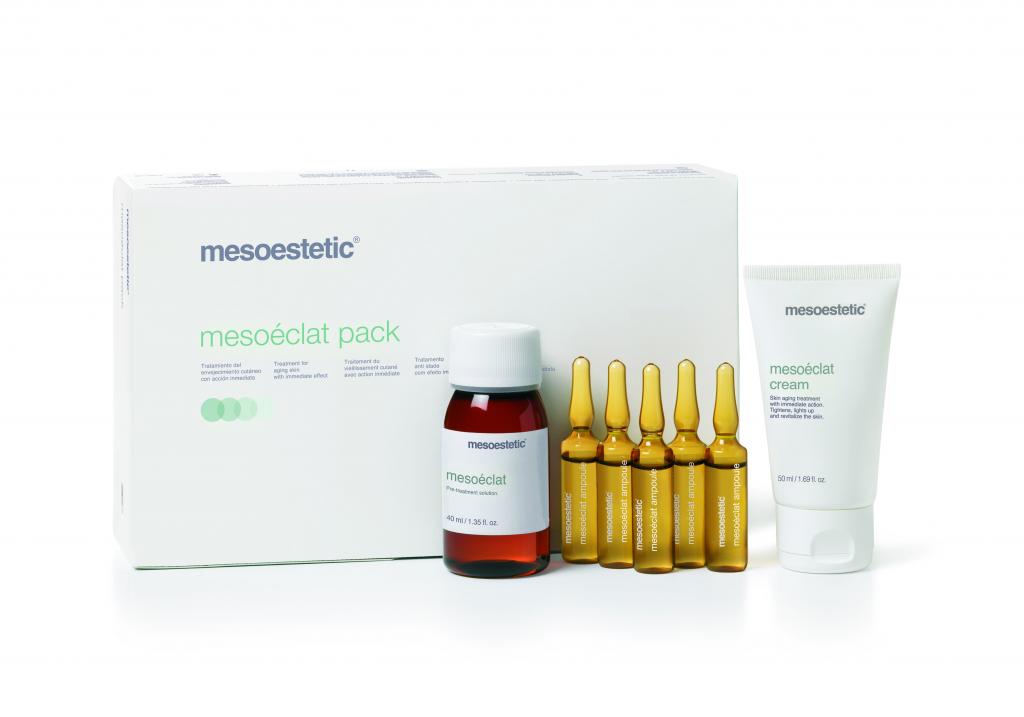 Mesoeclat (from Mesoestetic) procedures stimulate the skin's natural defense mechanism, which allows to fight the factors that promote premature aging. The treatment use individually adjusted combinations of serums and moisturizers. Mesoeclat preparations provide a strong regenerating effect, act as antioxidants, improve collagen and elastic structures of the skin. The skin becomes richer, its colour and moisture level improve

Skin fatigue and signs of aging are reduced by salicylic acid, azelaic acid, L-carnitine, vitamin C, and organic silicon used in Mesoeclat products. The procedure is gentle and relaxing – active substances are applied to the skin through applications and massages.
Course duration: For maximum effect, 5 procedures every 10 days are recommended; however, the exact duration of the individual course will be determined by a specialist. 

Benefits:
immediate result
rejuvenated, radiant, moisturized skin
improved skin tone
reduction of fine wrinkles
Areas for this treatment: face oval, neck, décolleté.
Restrictions for performing the procedure:
pregnancy
breastfeeding period
oncological diseases
fever
skin diseases
wounds in the area to be treated
The perfect combination: Mesoeclat procedures are a great addition to rejuvenating laser procedures and various injection methods.