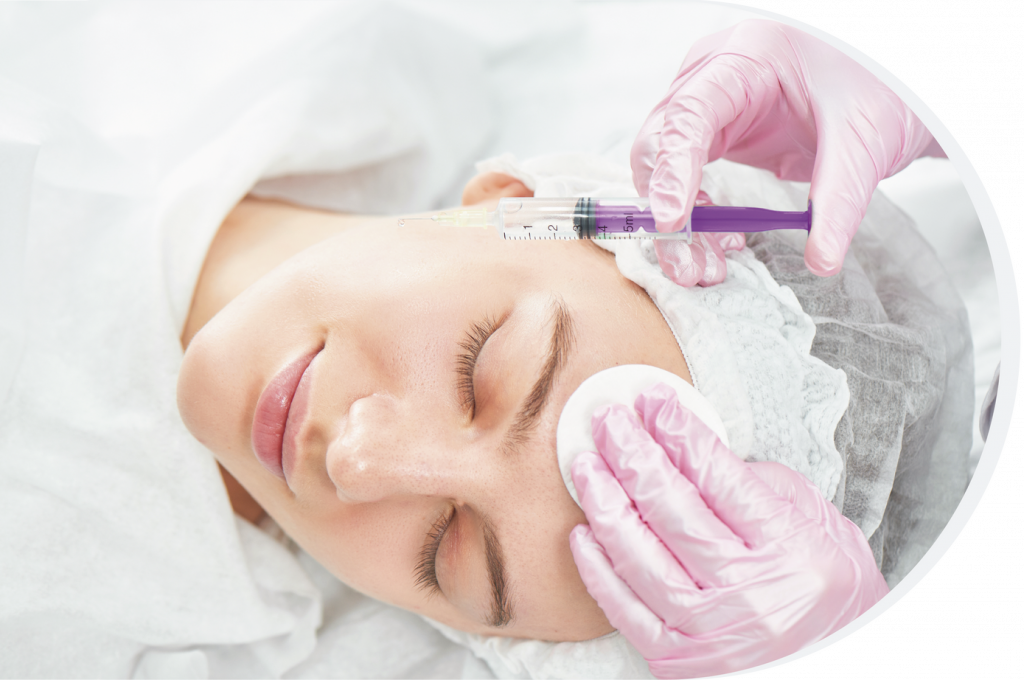 Mesotherapy is used to prevent various aesthetic problems – to reduce wrinkles, prevent swelling, strengthen the areas of the face oval, neck and décolleté. The procedure promotes cell regeneration, improvement of skin structure and tone. 
Mesotherapy is microinjections of active substances into the skin (from a depth of 0.5 mm to 13 mm). Substances in the form of injections work much more effectively than when applied with cosmetics healthy facial skin:

Mesotherapy is performed not only on the face, but also in other problem areas of the body (against cellulite, to break down fat, for tone).
Benefits:
"Tired", dull skin rejuvenation
prevention of the first signs of aging
reduction of wrinkles
deep moisturizing of the skin
more established face oval
Course duration: Mesotherapy procedures are performed as a course with an average of 6-12 procedures, but the specific number of procedures depends on the specific problem.
The method does not affect daily routine, but there may be small puncture traces on the first day after the injections. 
Areas for this treatment: face, double chin, neck, décolleté.