DEKA "Again" laser platform for excellent laser epilation and elimination of vascular defects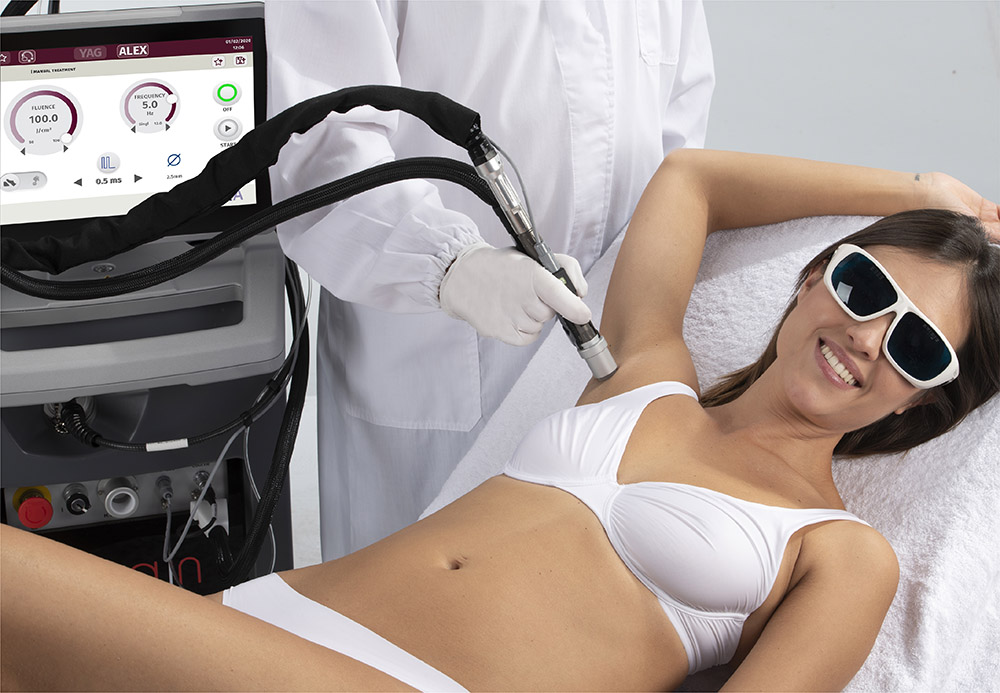 Anti-Aging Institute customers now have the opportunity to remove unwanted hair completely painlessly with the new "Again" laser platform (DEKA, Italy). In addition, it is not the only feature of the platform. With the "Again" device it is possible to solve various aesthetic problems for all skin types in a complex and effective way - to remove small blood vessels, reduce unwanted pigmentation, as well as to perform express skin regeneration procedures. This is possible because the laser platform combines 755 nm Alexandrite and 1064 nm Nd:YAG laser wavelengths - the "gold standard" in aesthetic medicine. In addition, both laser hair removal and other procedures have become even more comfortable thanks to the innovative Moveo technology - less pulse power is required to achieve the maximum effect, so the laser operation is more gentle and pleasant. The "Again" platform saves not only laser energy but also customer time - Moveo technology provides so-called contact epilation, which speeds up the procedure.

FEATURES OF THE LASER PLATFORM "AGAIN":
laser hair removal without discomfort;
removal of capillaries and small blood vessels;
elimination of "spider veins" on the feet;
reduction of unwanted pigmentation;
skin rejuvenation procedures;
treatment of onychomycosis, etc
Areas of exposure: practically the whole body depending on the procedure to be performed.
The secret of beauty and health is innovation, and the customers of the Anti-Aging Institute once again have the opportunity to be evaluators of the achievements of aesthetic medicine - the "Again" laser platform is the latest model of DEKA, which was introduced into the world practice only in 2021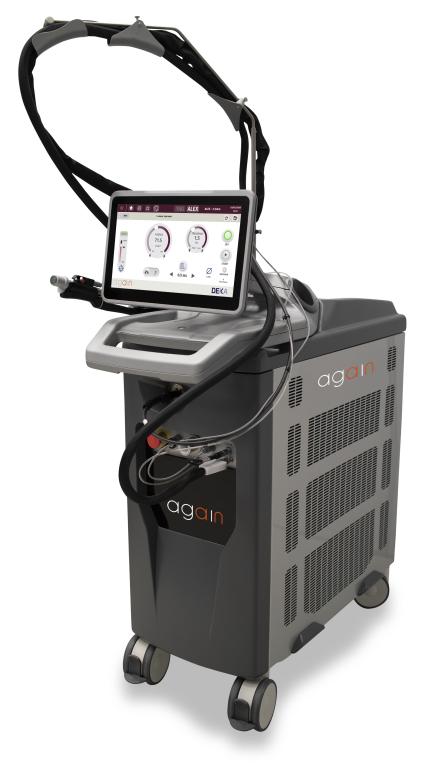 WHY THE "AGAIN" LASER PLATFORM IS OUTSTANDING?
The new device combines two universal laser wavelengths:
o    the 755 nm Alexandrite laser is the 'gold standard' for laser hair removal and is the only laser that works effectively on fine to medium light (but not gray) hair, making laser hair removal truly effective for clients with this type of hair; the laser is also suitable for removing unwanted pigmentation;
o    1064 nm Nd: YAG laser acts on the deeper layers of the skin, successfully eliminating defects caused by small blood vessels (hemangioma, capillary varicose veins, telangiectasia, etc.);
o    the ability to easily switch the laser wavelength allows you to solve several aesthetic problems in one session.
Fast, gentle and painless procedures thanks to the platform's built-in Moveo technology, which reduces energy losses during procedures. The procedures are performed using less impulse power, saving tissue but without losing efficiency. Moveo technology is individually tailored to each of the core functions of the "Again" platform - each of the procedures is performed as accurately, gently and efficiently as possible