The DermaClear procedure for radiant, rejuvenated and protected facial skin
DermaClear is a 3-stage hydrodermabrasion procedure for complete cleansing, moisturising and care of facial skin.

The DermaClear solution is used both as a separate rejuvenating procedure and as a part of a complex skin care program. The system's rotating nozzle and strong vacuum effect ensure deep, gentle skin cleansing and peeling, as well as promote full absorption of active ingredients into the skin. The care products used during the procedure are specially designed for the DermaClear system, ensuring the maximum rejuvenated skin effect.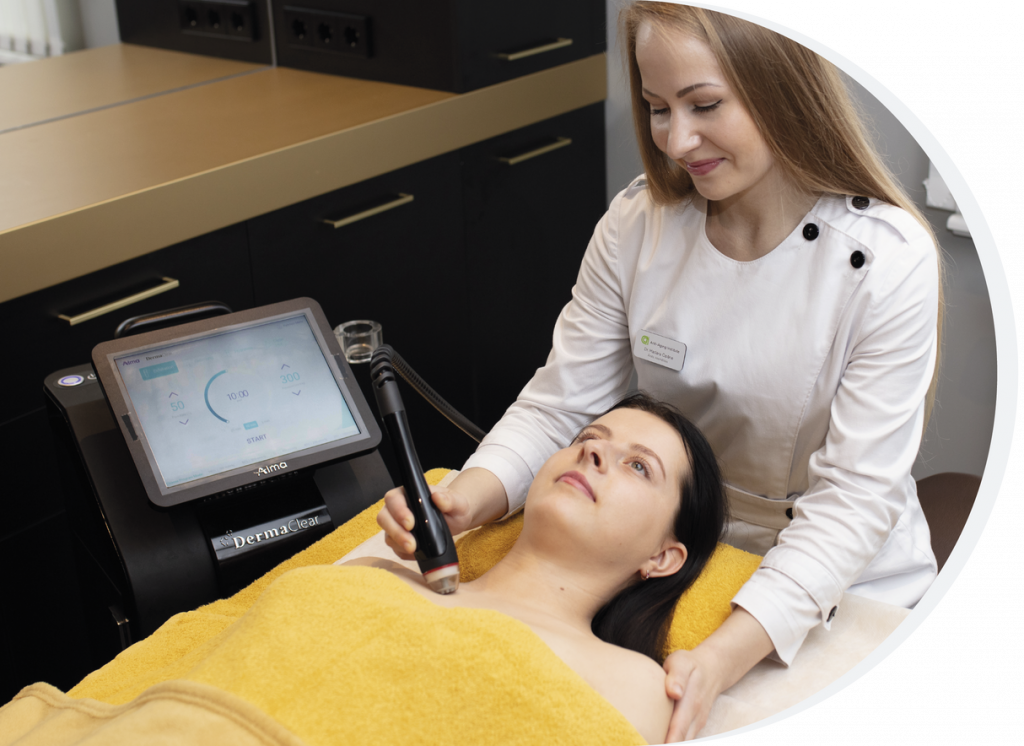 Unlike classic dermabrasion, the hydrodermabrasion procedure is more gentle and effective – the skin is cleansed, rejuvenated and protected using deep care and moisturisers. The DermaClear procedure is suitable for all skin types, including sensitive skin. The power used at each stage of the procedure is adapted to the type of skin being treated. 
PERFORMANCE OF THE PROCEDURE:
1. Preparation of the skin – peeling
The procedure begins with peeling that prepares the skin for the next stages of the procedure. The rotating nozzle simultaneously provides gentle mechanical and chemical (AHA acid) peeling, removing dead cells from the skin. After peeling, the skin responds more effectively to the next stages of the procedure.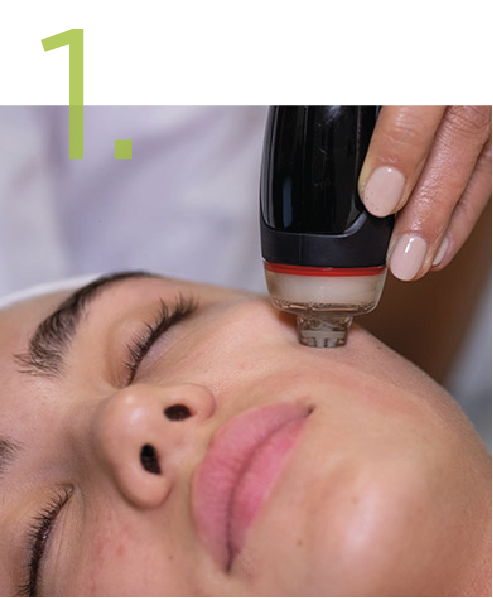 2. Deep cleansing
The cleansing stage uses a vortex pump nozzle that combines the effects of a vacuum and a salicylic acid-containing cleansing solution without causing skin irritation. Dirt from deeper levels is removed from clogged pores and skin, which cannot be achieved by peeling. The skin cleansed in this way is able to fully absorb active substances of the care products.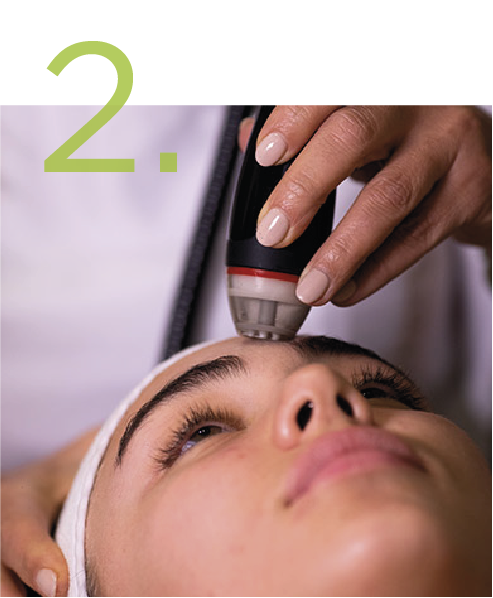 3. Protection and rejuvenation
Using a rotating nozzle, an antioxidant and collagen-containing product for moisturising and protecting the skin is applied to the skin and incorporated at the optimal depth.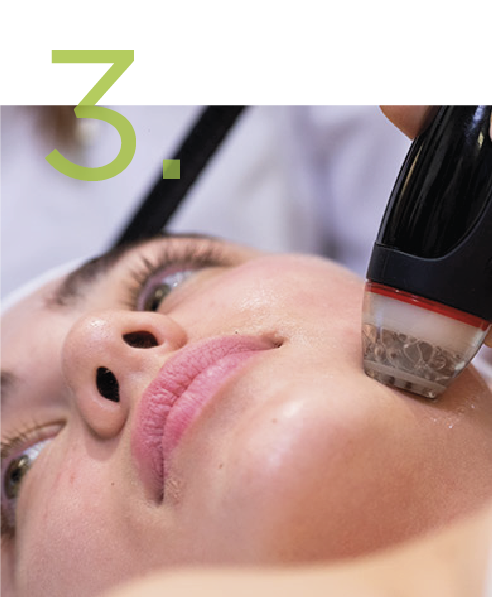 The results achieved:
deep cleansing of the skin and pores;
natural hydration and protection of the rejuvenated skin;
smooth, rejuvenated skin;
improved skin tone, texture and colour;
reduced number of fine wrinkles;
the skin absorbs active substances – moisturisers, antioxidants, acne treatment and collagen serums – much more effectively.
Course duration:
The results of the DermaClear procedure can already be seen after the first procedure – the skin regains healthy glow, is cleansed and deeply moisturised. 
The result can be fully evaluated after the course of 3 procedures (performed once a month).
It is recommended to undergo the procedure regularly – once a month – to maintain the rejuvenating effect.